Our team offers expert commercial sanitation services to help you keep your workplace spotless.
No matter what kind of business you run, you will need to keep your facilities clean and sanitary. While you could hire in-house cleaning staff to do this for you, another option is to outsource these services to professionals like those on our team here at Triad Cleaning Crew—we have the right experience to keep your facilities spotless. If you are interested in our commercial sanitation services, we encourage you to give us a call to learn more.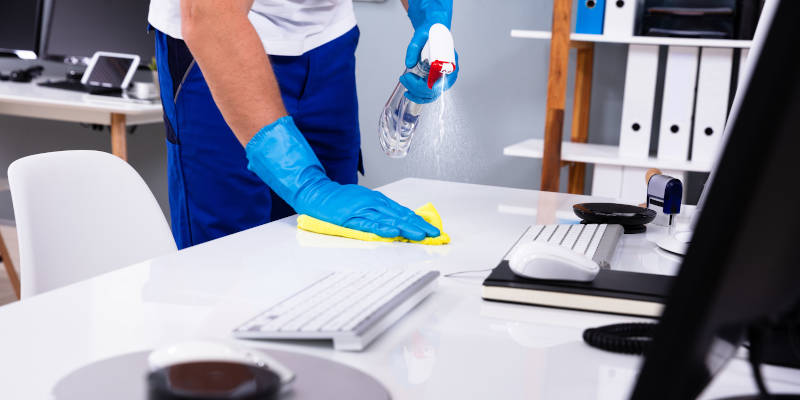 Commercial sanitation involves more than just keeping your facilities clean of dirt, but also includes steps designed to keep your surfaces free of germs. Our team will take care of standard cleaning tasks like cleaning your carpets and floors, but we'll also do things like clean common touchpoints such as door handles and phones, as well as clean tabletops and other horizontal surfaces, using specialized cleaners designed to kill bacteria and viruses.
This process will drastically cut down on the number of pathogens present in your workplace, which in turn will help your employees and customers stay healthy and avoid getting sick. If you want to prevent the spread of illness and disease throughout your workplace, we encourage you to make use of our commercial sanitation services.
Our team is proud to serve the Clemmons, North Carolina community, and we want to help you keep your business running smoothly. If you are looking for commercial sanitation experts you can count on to keep your facilities clean, just give us a call.
---
At Triad Cleaning Crew, we offer commercial sanitation services in Winston-Salem, Clemmons, High Point, King, Lewisville, Rural Hall, Kernersville, Greensboro, Lexington, Wallburg, and the rest of the Piedmont Triad area in North Carolina.