Our technicians are trained in the proper trash removal processes.
Businesses across all industries must deal with different varieties of junk, waste and garbage on a regular basis in their locations. Whether your organization manufactures products, receives shipments and has packaging waste, or simply operates a traditional office setting with paper waste, it's important to know how to deal with that trash in an efficient and eco-friendly manner. After all, you don't want your employees' workspaces becoming overloaded with refuse that they don't know what to do with at the end of their workday.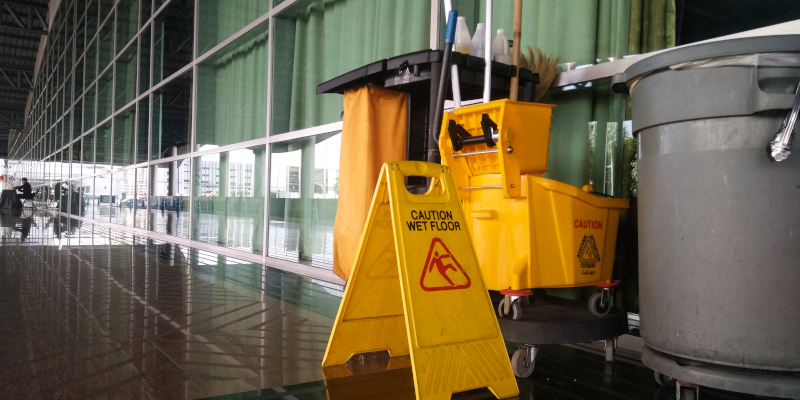 At Triad Cleaning Crew, we have the solution to this common business-related problem. We offer trash removal services to commercial clients in and around Winston-Salem, North Carolina. We can handle various types of waste, whether you have clean paper and cardboard or messier food waste and other similar products. Our technicians are trained in the proper trash removal processes and will ensure that your location's waste is disposed of properly.
As a trusted local cleaning business, we work closely with commercial clients to handle their trash removal and other related needs. Our team members are fully trained and come equipped with the supplies and products needed to ensure a clean space for your employees or your family members. We can schedule trash removal and other cleaning services as often as needed, whether you're looking for a one-time service to clear out waste or daily removal of the trash that accumulates in your commercial setting. Contact us for a reasonable quote on this vital service.
---
At Triad Cleaning Crew, we offer trash removal services in Winston-Salem, Clemmons, High Point, King, Lewisville, Rural Hall, Kernersville, Greensboro, Lexington, Wallburg, and the rest of the Piedmont Triad area in North Carolina.