We cater our business cleaning services to what you want and need.
Keeping your commercial property clean is often a difficult task that can take a lot of time and energy. But if you don't keep up with regular business cleaning, you could end up with some unwanted issues. When a customer or client arrives to your commercial space, the cleanliness will impact their first impression. A dingy, unkempt property doesn't reflect well for your business, and could even turn a customer away. On the other hand, a clean, well-maintained business is much more appealing and instills more trust in your company's ability to meet the needs of your clients.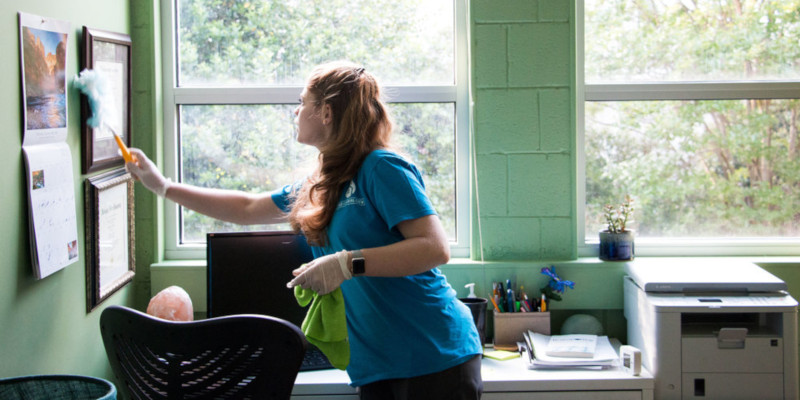 If you're struggling with the tasks associated with maintaining the cleanliness of your business, contact us at Triad Cleaning Crew. We're a leading provider of business cleaning services in and around Winston-Salem, North Carolina. Our family-owned and operated company has high quality standards and performs monthly checks to make sure that each of our technicians is meeting those standards. We also provide extensive training to each team member so that they understand our detailed and stringent cleaning standards.
Our team understands that each client has their own unique needs, so we cater our business cleaning services to what you want and need. You can choose from a variety of business cleaning services, whether you need us to take care of restroom cleaning and sanitization or you want to turn over all the cleaning and maintenance tasks to our technicians. We can even perform floor cleaning, carpet cleaning, and floor stripping and waxing at your commercial facility.
---
At Triad Cleaning Crew, we offer business cleaning services in Winston-Salem, Clemmons, High Point, King, Lewisville, Rural Hall, Kernersville, Greensboro, Lexington, Wallburg, and the rest of the Piedmont Triad area in North Carolina.