When hiring a cleaning company for your  business, every customer wants superior service for their money. Below are some questions you can ask to ensure you are getting the level of service you desire.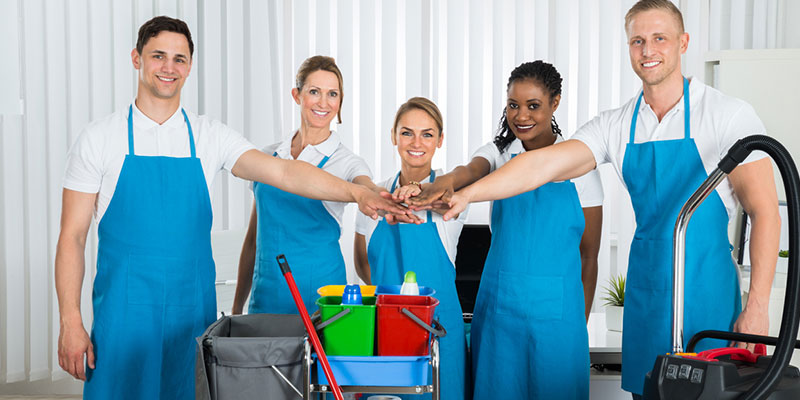 What exactly will my cleaning include? Most cleaning companies offer many different levels of cleaning, from weekly maintenance cleanings to deep cleans. You and your cleaning company must be on the same page when hiring for cleaning services. Make sure their cleaning process covers all of your expectations; don't be afraid to ask questions.
Are you insured? During a cleaning session, injuries or broken items are possible. Ask your cleaning company if they are insured. You do not want to be stuck with any liabilities that were not your fault.
What is your cancellation policy? Unfortunately, it happens to the best of us. Plans change, accidents happen, and people get sick. Be sure to know your cleaning company's cancellation policy to avoid being stuck with a hefty cancellation fee; in turn, ask what their procedure is if they need to cancel your cleaning service.
Do you have references? A company's website is one of the best places to check for references. Be sure to do some research before deciding to hire a cleaning company. Browse the website, read reviews, and check out descriptions of their services to make sure the company is a good fit for your needs.
At Triad Cleaning Crew, we are happy to answer any questions you may have about our company. You can also check out our testimonials section on our website!