Our dusting service gives you a "white glove" kind of clean!
Cleaning your home or office takes time—time that you don't have or time that you would rather use doing something you enjoy! Here at Triad Cleaning Crew, we want to help you have more time to yourself to spend with family, friends or hobbies. One of our many cleaning service options involves a dusting service that allows you to enjoy a "white glove" kind of clean that you've been looking for in the Winston-Salem, North Carolina area.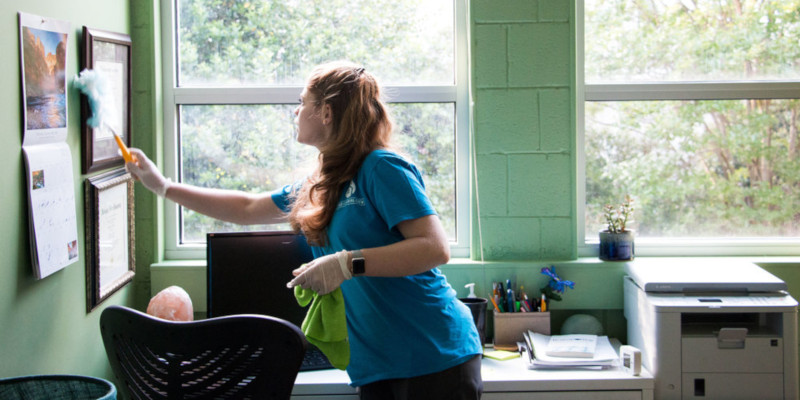 When you call on us here at Triad Cleaning Crew for a dusting service, you are getting a more comprehensive kind of clean. With a dusting service, we take care of the source of your dust and dirt, allowing for a better clean and better results. Instead of just wiping down a surface or two, we do a thorough cleaning of the space in its entirely and tackle sources of dust that can land on your surfaces such as carpeting, drapes, even ceiling fans and around the ventilation system. This is a great add-on or start to cleaning services and can give you an instant and dramatic feeling of clean in your home or office space.
If you have been considering cleaning services, we here at Triad Cleaning Crew would love to talk more with you about our dusting services. Our professional, background-checked employees can give you peace of mind. For quality dusting and cleaning services that are done to the highest of standards, please give us a call today!
---
At Triad Cleaning Crew, we offer dusting services in Winston-Salem, Clemmons, High Point, King, Lewisville, Rural Hall, Kernersville, Greensboro, Lexington, Wallburg, and the rest of the Piedmont Triad area in North Carolina.